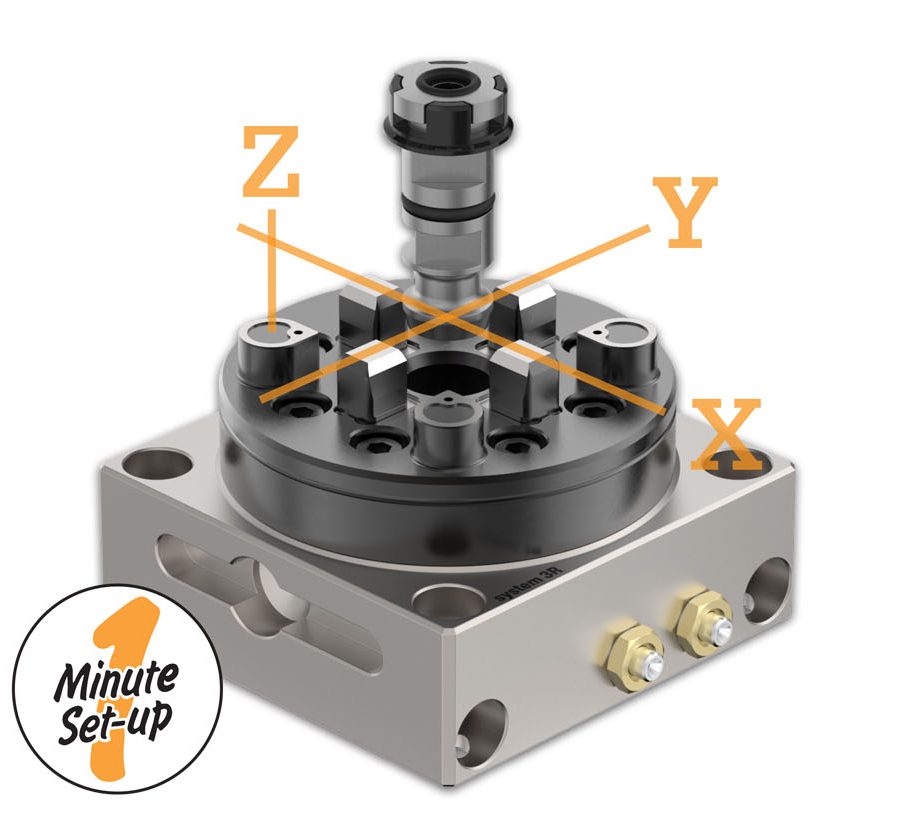 Vision and concept
System 3R shall be the leading supplier of productivity-enhancing tools and knowledge for the manufacturing industry.
Your machines do not need to stand still for long while you set-up and prepare different jobs. Everything goes faster with fixed references. We call this concept One Minute Set-up!
By working with fixed references, System 3R converts internal set-up time to external set-up time. Our concept centres on defining each machine's zero point once and once only. Fixed references for all machines and a common system for the entire workshop are then possible. Just like pit stops in Formula One, set-up times are reduced dramatically.
Palletisation is the first step towards automation. Combined with a reference system, this gives unbeatable accuracy. System 3R minimises downtime and connects production flows. The ultimate goal of reducing lead times is achieved!
System 3R – One Source
When you choose System 3R you get more than just our products and services. You also have the opportunity to enter into a productivity-increasing journey. We can be your long-term total supplier and partner. To ensure high quality and reliability, we too like to have long-term relationships and reliable suppliers.
System 3R has manufacturing and other facilities in Stockholm (Sweden) and Flawil (Switzerland). From these bases, we: offer support agreements for software and hardware; carry out installations and repairs; and, if desired, provide priority service.
You yourself choose the right service level for your company. Our strength is that we are always close to each customer. Our knowledge, resources and ideas are constantly available. After all, our future is based on the success of our customers and being the ONE SOURCE for all your productivity solutions.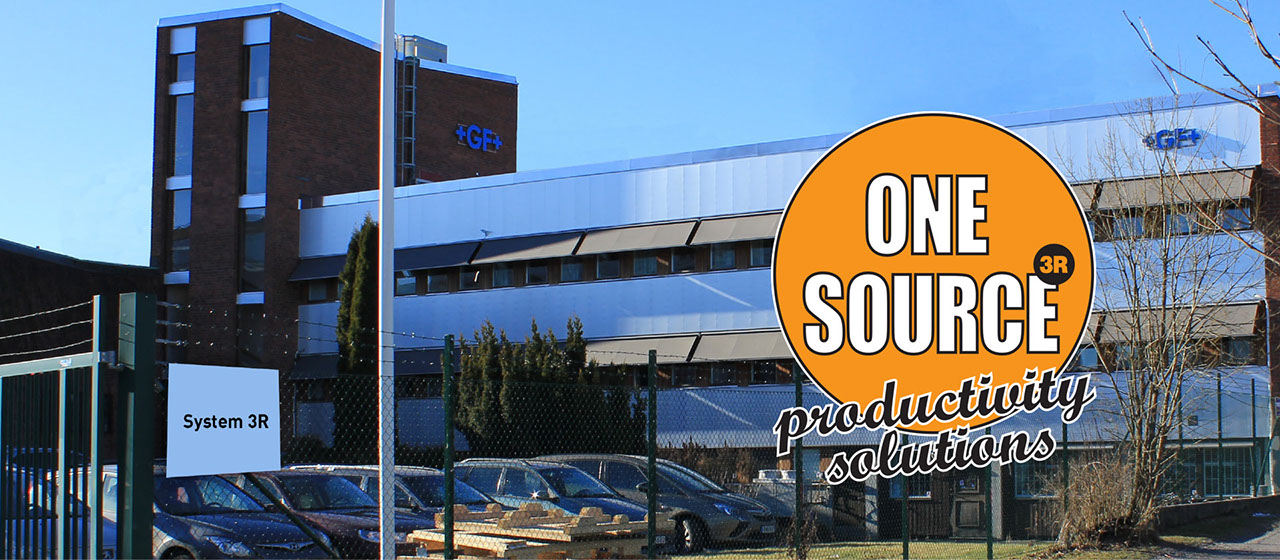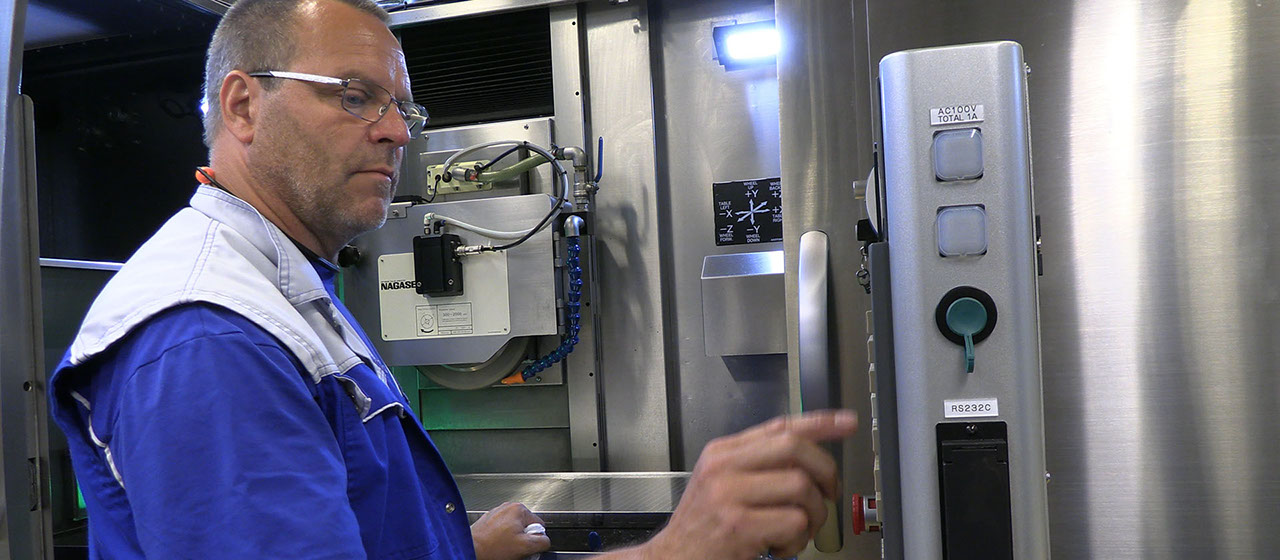 System 3R – makes the future present
Time is important. While getting things right can take time, it also saves time. Similarly, planning right saves planning later. Sooner or later, all producers have to think about how to best equip themselves for the future. To help with this, we have a few basic questions.
What skills does your workforce have?
How do you use your machine park today?
Can parts of your operations be changed to use resources more efficiently?
We can help you exploit your potential today. Believe us, we know! Asking these questions led us to invest heavily in our own production. With very good results. We are happy to share our experience.
Contacting System 3R can be an important step towards enhancing your competitiveness. Dare to invest in your future. We feel we can make it your present!